Follow me here:

My blog:
Portraiture
Here are some examples of portraits I did overtime.
I work from reference photos, and I can do custom portraits for special events such as weddings or graduations or baby birth.
I usually use only transparent watercolors for portraiture, especially Schmincke, because the skin texture to me requires as much transparency as possible.
I always work in layers, many transparent layers, in order to achieve the depth of color I need in a painting.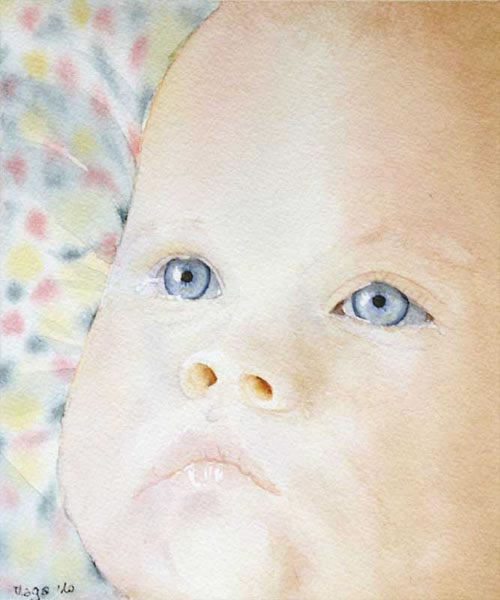 "Baby has been crying" Watercolor on Fabriano paper, 300 grs,
dimensions 6.6 x 7.8 in / 15.2 x 17.8 cm.
My goal here was to depict the transparency of babies skin. He still has some wetness in his eyes, but I'm sure mommy brought a smile on his face soon! :)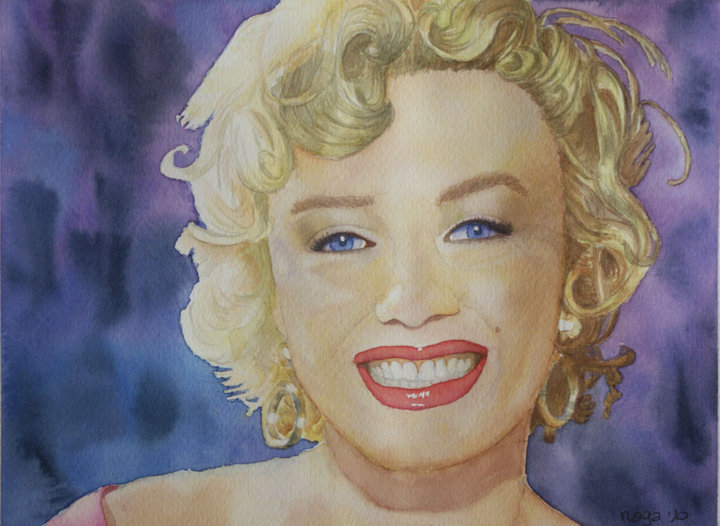 "Candle in the wind" Watercolor on Fabriano paper, 300 grs, dimensions 9.8 x 7.2 in / 22.8 x 17.6 cm
I could not resist the charm of this timeless myth, in her young years, had lots of fun in doing the make-up in here, and hair were also a challenge!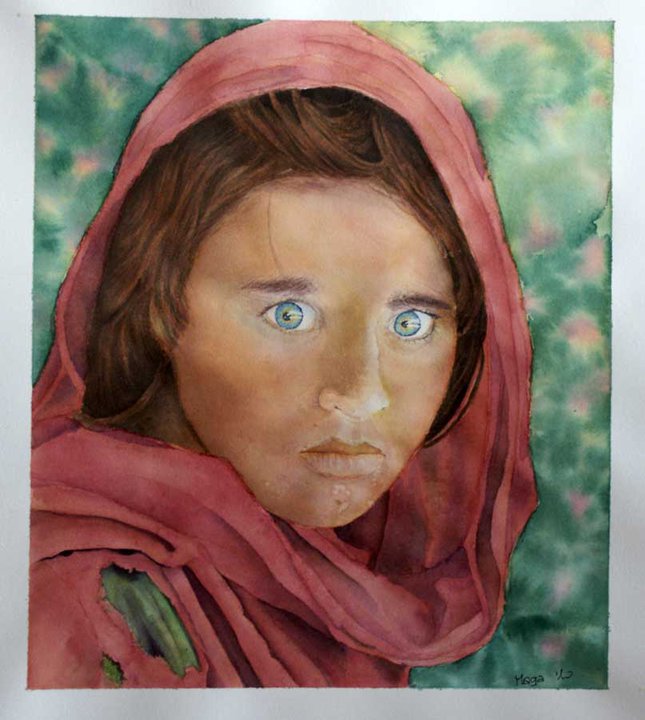 "The afghan girl" from the well known photo of the National Geographic Magazine. Watercolor I did a while back on an unknown paper that a friend had gitfted me.
dimensions 9.8 x 11.4 in / 25 x 29 cm.
Unfortunately my paper has some "spots" (color doesn't stick) where the chin is; the color came out blotty (a pity, as it took nearly 10 days work to complete...)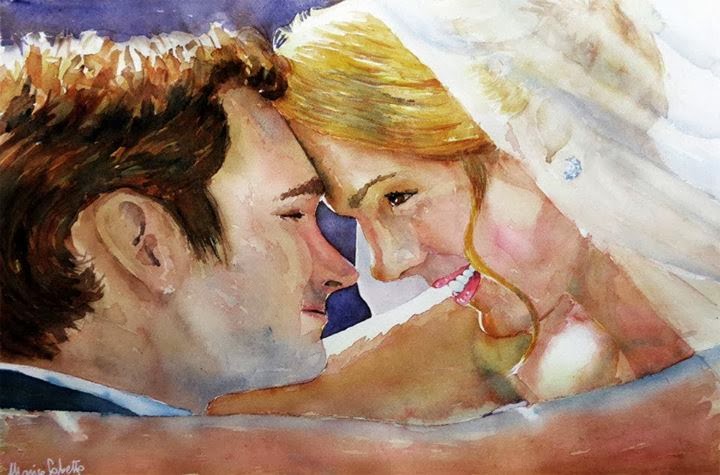 "A wedding study" on half a sheet of Arches 300 grs
In this study I wanted to experiment with the transparency of the tulle veil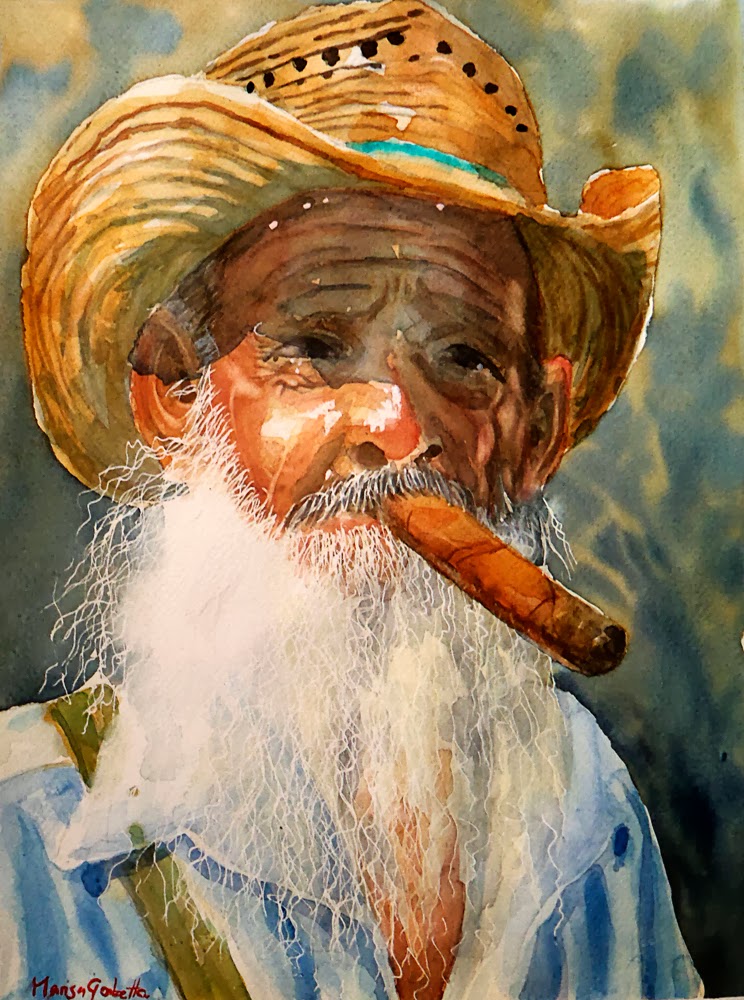 "The Cuban" Watercolor on Arches paper, 300 grs,
dimensions 11.8 x 15.7 in / 30 x 40 cm.

My challenge here was to paint the beard and the wrinkles on this skinny old man's face, as well as playing with shadows and light to give the impression of a hot summer day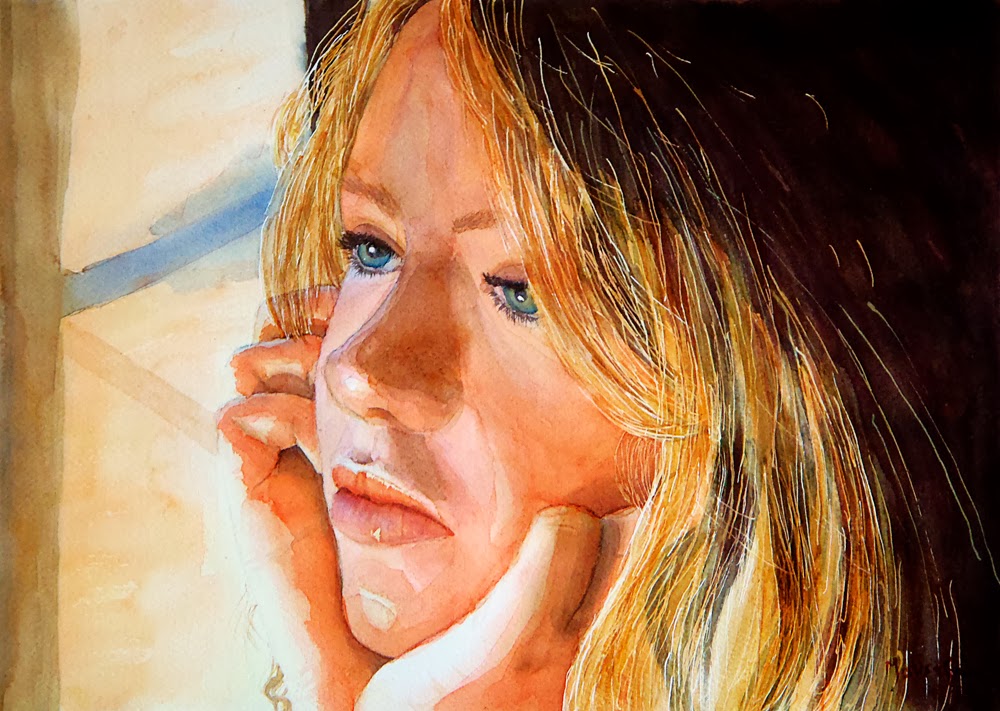 "Melancholy" Watercolor on Fabriano paper, 300 grs,
dimensions 16 x 11.5 in / 40.6 x 29.2 cm
I absolutely loved tha late afternoon light coming in from the window, and her dreamy expression! Really adored painting this portrait!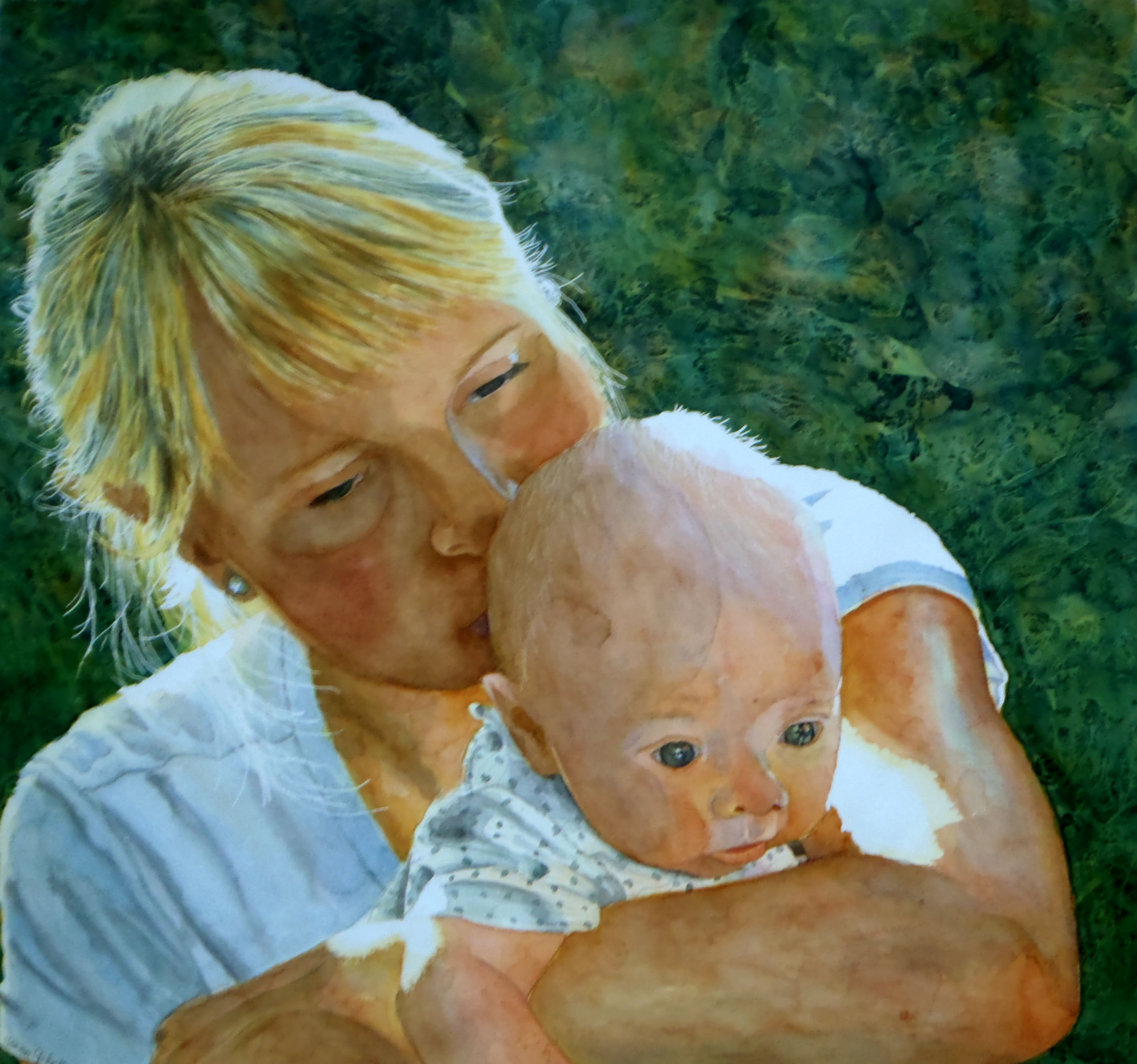 Portrait of Jamisen. A custom portrait on Arches paper 300 grs
dimensions 20.1 x 19.7 in / 51 x 50 cm
I loved this image at first sight, being a watercolorist I love dramatic light so I decided to give this wonderful "couple" a try. The goal in this painting was to render the tired face of the sleepless mom, and the backlight kissing mother and son in a sort of magical aura. I also decided I'd change the background, artistic license, they say!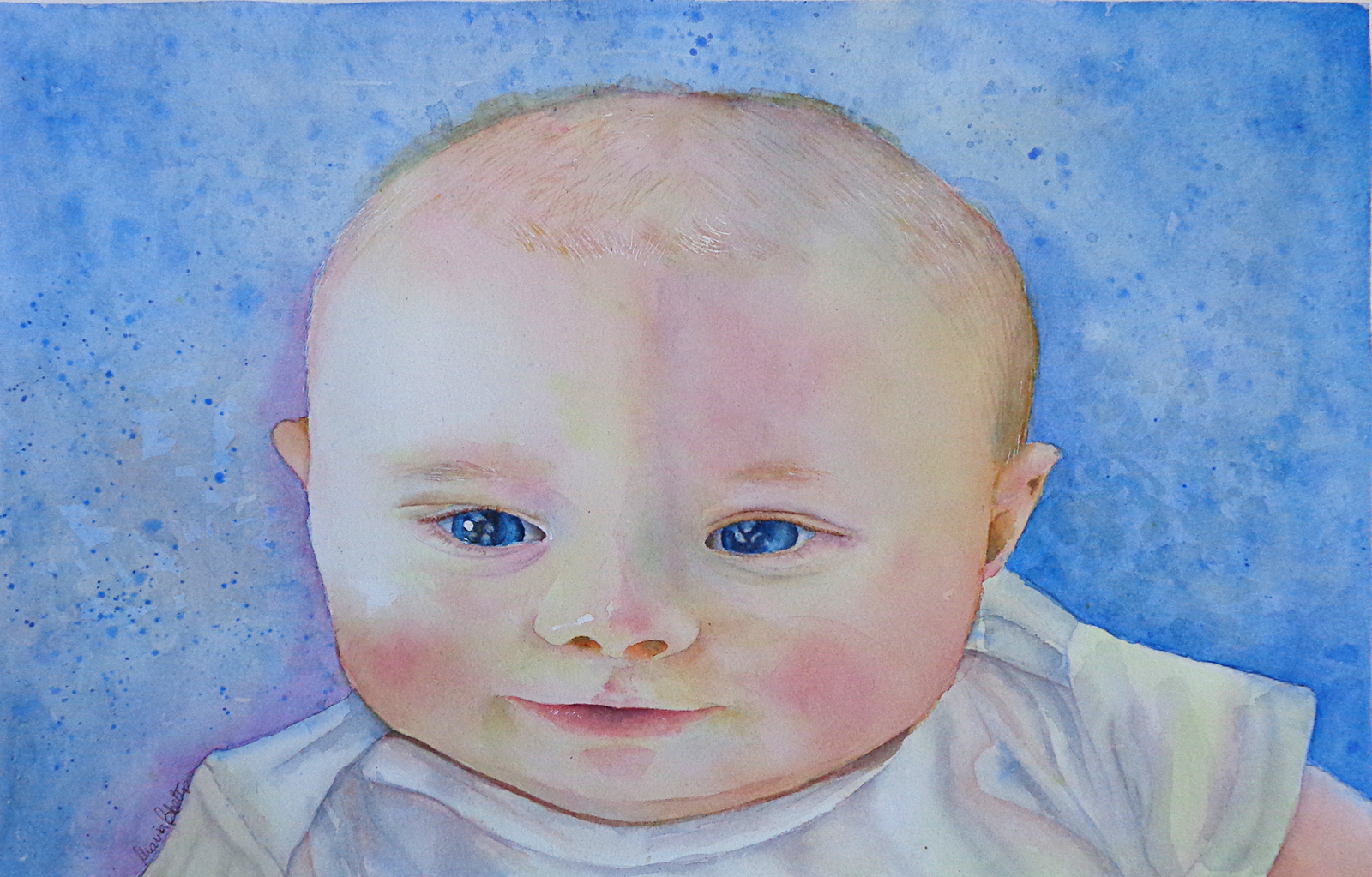 Sweet Lily A custom portrait on Arches paper 300 grs
dimensions
Here is another baby, I really loved painting this one, the lips are always a challenge, as there's always the risk of ending up with a babygirl wearing lipstick :)